WHICH HAIR REMOVAL METHOD IS THE BEST
March 16, 2021
Hair removal is a very common part of many peoples' regular beauty routines. Shaving is often seen as a dreaded chore, and anyone with rapidly-growing body hair understands how annoying it can be when pesky stubble reappears merely hours after shaving. Using a razer, whether manual or electric, will only remove the skin's surface layer. Shaving can also result in razor burns and ingrown hairs, which are both very painful, especially if you have sensitive skin. The results of shaving are very short-lived, so if you are aiming for longevity, you should consider looking into alternatives that target the hair follicle itself.
Fortunately, there are many options out there that can effectively eliminate those unwanted hairs for a long time, or even permanently. Thanks to the new innovations in hair-removal technology, it is possible for you to get smooth, hairless skin with far less irritation. With multiple options on the market, how can you really figure out which one is best for you and your body? In this article, we will discuss the many different options for long-term hair removal so you can decide which solution is right for you.
Laser Hair Removal
Laser hair removal is the most popular method that people choose to permanently remove unwanted hair. This high-tech method works by using a light that converts to heat, which then destroys the hair follicle, resulting in less hair growth and density. It is effective for many areas of the body, including the face, leg, arm, underarm, bikini line, and other areas. If done properly, laser hair removal can be painless. Most people can agree that it hurts far less than waxing. Laser hair removal is chosen above other alternatives for its precision, speed, and predictability. The lasers can selectively target dark, coarse hairs while leaving the surrounding skin undamaged. Each pulse of the laser takes a fraction of a second and can treat many hairs at the same time.
The results of laser hair removal can last for many years, and regrowth is only seen if, for example, the hormone balance changes. Most patients will experience permanent hair loss after an average of three to seven sessions. However, it is important to remain consistent with your appointments, or else the results will be short-lived. At The Skin Agency, we offer laser hair removal services for a very affordable price. Our licensed technicians will ensure that the process is as painless and effective as possible for you.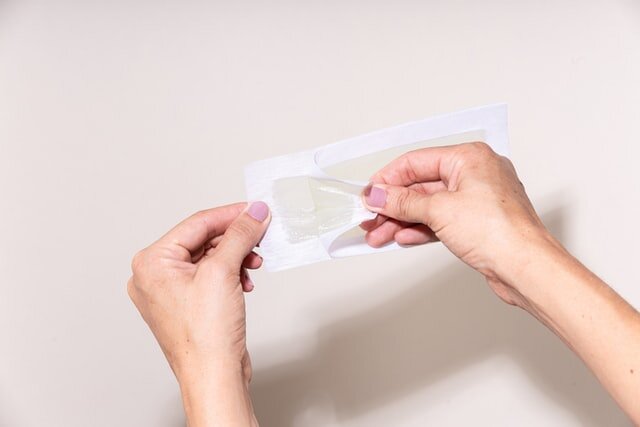 Waxing, Epilating, and Threading
Waxing, epilating, and threading are considered root hair removal methods. Since the hair is being pulled directly from the root, it can take weeks for the hair to grow back, and when it does, it will usually be softer and thinner than before. With these methods, you are able to enjoy smooth skin for a longer period of time.
Waxing is a popular method used at homes and in many salons. It is done by spreading thick, resin-based wax on your skin, then covering it with cloth strips. Once the wax solidifies, the fabric strips are smoothed on and quickly stripped off against the direction of the hair growth, pulling the hair out with it. This method can keep the skin hair-free for as long as 3 to 6 weeks.
Epilating uses a hand-held device that has a head of rotating tweezers which you run along the skin surface, yanking our multiple hairs as it goes. Unlike waxing, which requires at least 2mm of hair growth for optimal results, epilators can remove hairs as short as 0.5mm. It is a mess-free technique that has results lasting up to four weeks. With epilation, the hair is removed at the root, and when it does grow back, the tip tends to be tapered which results in having a finer appearance. Using a high-quality epilator can also reduce the number of ingrown hairs.
Some people may also try threading as an option for hair removal. With threading, a trained cosmetologist will use fine pieces of cotton thread to pull each individual hair out. It is a very sanitary and safe method, however, it can cause some irritation as several hairs are plucked out by the root simultaneously. This method is commonly used on facial hair, especially eyebrows. The results can last up to six weeks.
Root hair removal methods are effective for a long period of time if done properly. These options are also often more inexpensive than other long-term hair removal processes. However, these alternatives are often very painful and uncomfortable, especially in sensitive areas. In some cases, root hair removal may cause ingrown hairs or bacterial infections.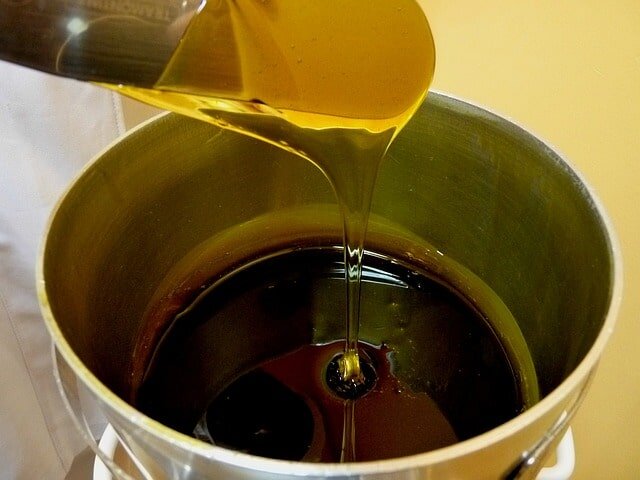 Sugaring
Sugaring is a method that is often compared with waxing. This ancient Middle Eastern technique has gained a lot of popularity in the United State for its long-term effects and sustainable potential. Sugaring uses a simple recipe of sugar, lemon juice, and water to create a warm paste, which is applied to the skin and pulled in the direction of the hair. The same ball of paste is used throughout the treatment, and the process is repeated until each area is clean.
Unlike waxing, sugaring only attacks the hairs and does not disturb the surface of the skin. It is a much gentler method of hair removal that minimizes the amount of irritation to the area and pain during the procedure. The malleable paste, as opposed to hard wax, is able to get all the way down to the root and is less likely to break off hairs at the surface. The results of sugaring can last up to six weeks if done properly and can result in a reduction of hair when performed frequently over time.
Hair Removal Creams
Also known as depilatories, hair removal creams use a strong alkaline solution that chemically dissolves the hair until it turns jelly-like and can be wiped off. Some people prefer this option because it can be done at home, is inexpensive, and less time-consuming. You can easily find over-the-counter hair creams at your local drugstore at a very inexpensive price. However, there are hair removal creams that are only available by prescription which contains an enzyme that is supposed to inhibit hair growth.
Although it is the least painful option, some people may experience allergic reactions and skin irritations to these products as they use harsh chemicals that are not fit for sensitive skin. Common hair removal creams only eradicate hair just below the surface of the skin, so regrowth is expected. They do not remove hair for any longer than a typical waxing session.
Electrolysis
Electrolysis is the only FDA-approved method for permanent hair removal, and it involves the actual destruction of the follicle using chemical or heat energy. The process involves using a microscopic needle that emits heated electric currents directly into the hair follicle and its ability to regrow or support new hair growth. Undergoing this treatment can be somewhat painful, as patients describe the feeling as a small shock every other second and pain medications can be prescribed if necessary. Electrolysis treatments can last between 15 minutes to 1 hour per session, and the completion of the process can take up to 18 months.
Like any hair removal method, electrolysis comes with risks and side effects. The major risk at hand is due to the electrical current being unable to discern the difference between hair follicles and other types of local cells. This means that there is a risk of minor scarring, mostly due to the treatment's collateral damage. There is also a very minor risk of infection if patients neglect the proceeding upkeep of the treated areas.