The Wonders Of Micro-Needling What To Watch Out For
June 18, 2021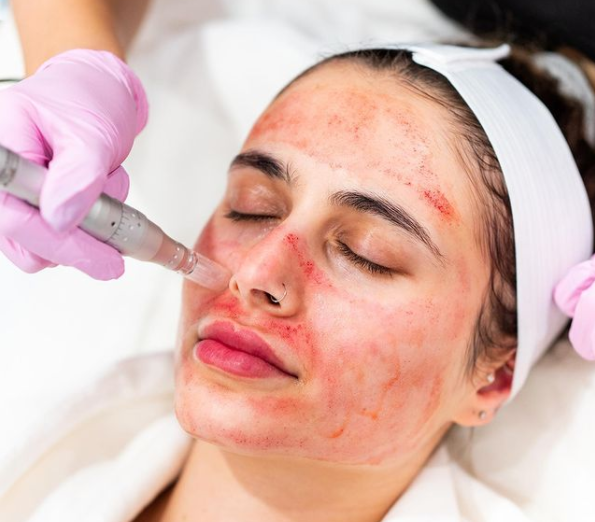 There are times when it may seem as though a brand-new skincare treatment becomes available and heavily advertised at your local clinic or spa nearly every week. Having a complete understanding of all of the latest techniques and their benefits can be overwhelming. Among the most popular of recent skincare trends being practiced worldwide and most likely popping up all over your Instagram feed is called micro-needling, also commonly referred to as derma-rolling. While this technique has been on the market for quite some time now, recently, it seems to be accumulating a great deal of attention. Its name alone can come off to some people as a little bit frightening, which is why many people are asking what micro-needling does exactly?
Contrary to what many people might assume about this skin treatment method, it is far less intense and scary than its name insinuates. For the sake of transparency, it is essential to note that micro-needling is a procedure in which perforations are made upon the surface layer of the skin using an assortment of very small needles. The finer needles are not put into your skin the same way they are during something like acupuncture; instead, the procedure usually employs a roller-like device containing several of these little needles in which your esthetician or certified professional will then roll onto your skin.
We are aware of how this may sound, but most people who have participated in this procedure experience minimal pain while it is taking place.
The Many Benefits Of Micro-Needling
Delaying The Aging Process
A good portion of all signs of aging, including lines, wrinkles, and inevitable thinning of the skin, results from the skin itself losing its critical nutrients. This type of loss typically happens naturally as we begin to age. Still, micro-needling can undoubtedly assist in helping to slow down this process and overall help minimize the appearance of aging itself. Moreover, micro-needling can help to enhance the retention of any skincare products you decide to apply following the treatment.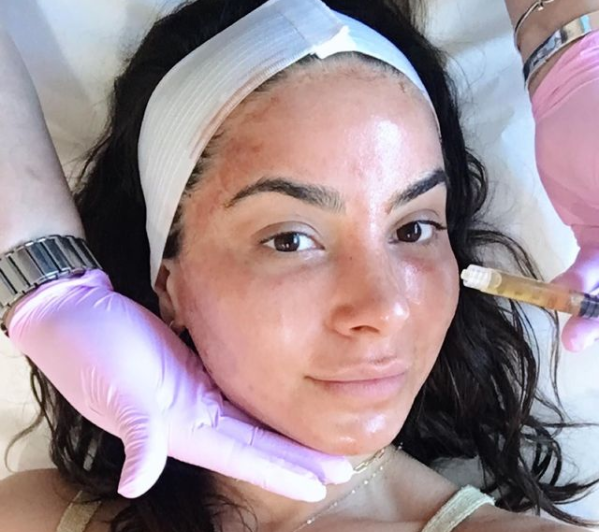 Ridding Of Scarring And Stretch Marks
Micro-needling can, in addition, assist in the reduction of the appearance of scars. This is particularly true regarding scarring that stems from mild to severe acne, which in nature is sunken in rather than raised up. Nevertheless, micro-needling should not be recommended to people who have keloid scarring, dome-shaped scars since this process can incite the condition to become even worse. Also, when this treatment is done correctly, micro-needling can assist in the breakdown of stretchmark tissue, which can cause the appearance of these markings to begin to fade after several treatments.
Pores and Skin Tone
Among some of the more popular benefits of micro-needling is its ability to improve your skin's overall texture and tone while simultaneously reducing all visibility and appearance of pores on your face and body. Any types of blemishing or discoloration, such as age spots, will begin to fade following a series of treatments, particularly when paired with spot treatments as well. Individuals experiencing redness due to the ailment known as rosacea can also notice positive changes. Visible results will become noticeable within a few weeks, or more as your skin begins to restore itself but will ultimately require consistent visits to your local skincare establishment.
Your Options As Well As What To Expect With Micro-Needling
While some derma-rollers are circulating within the market for home treatments, it is advised that you visit a licensed professional before or even instead of performing the procedure on yourself. The use of a home micro-needling tool can be the source of several risks, the most negative being further damaging of your skin by causing lesions that could become infected. In addition to this, home devices are usually challenging to keep sterilized and maintained. The needles themselves are prone to becoming dull after as little as a few uses, making the tool ineffective and increasing the risk of harm or infection of the skin.
Does micro-needling work? Yes, but it will require you to find out which procedure is best and at what frequency. It is highly advised that you consult with your local esthetician or skin care professional to ensure that this treatment is right for you.