Everything You Need To Know About Lip Filler Before Making An Appointment
July 08, 2022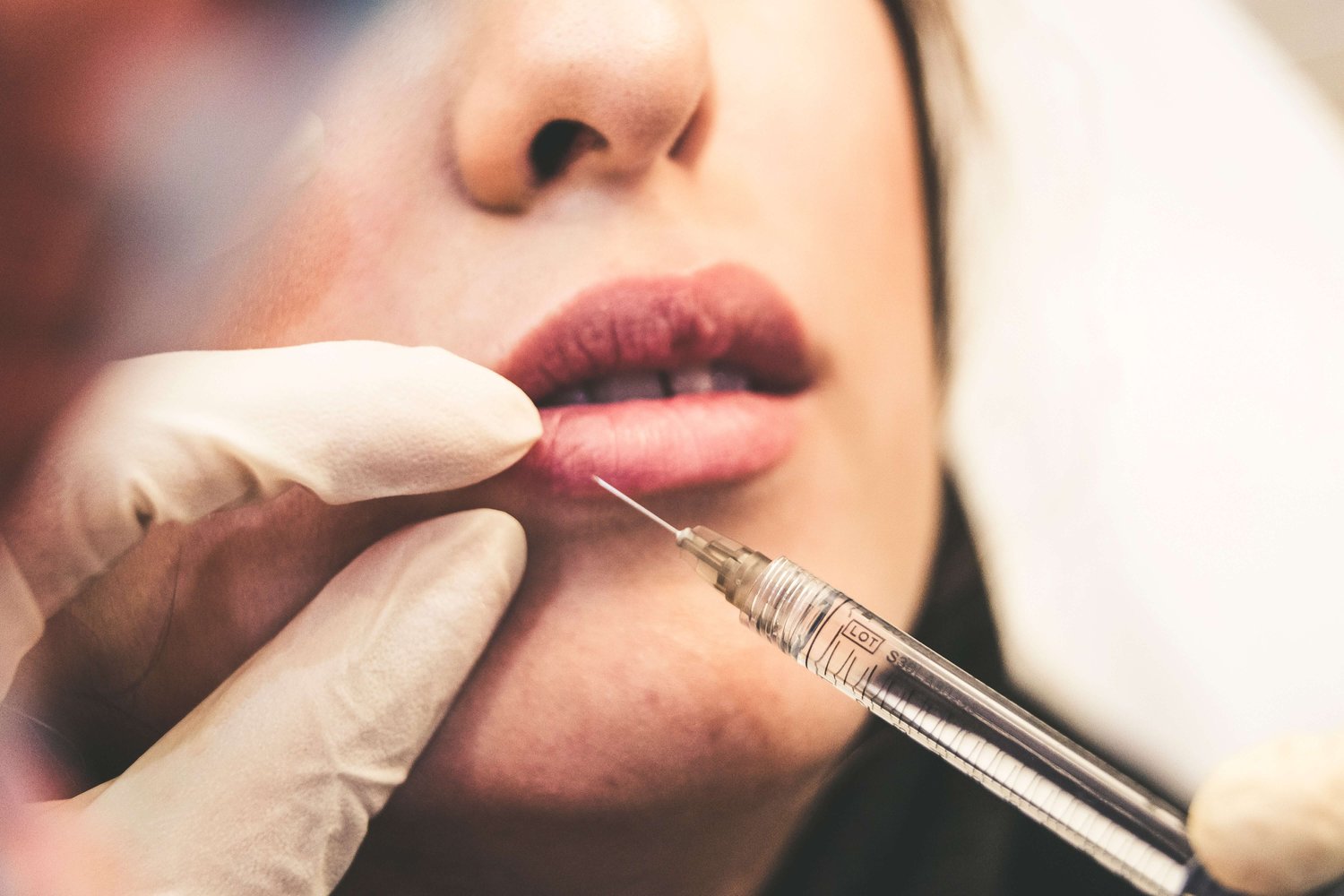 With everyone taking more than a passing interest in their looks, there seems to be a new aesthetic trend arriving every five minutes. One procedure, however, that is not a trend and is here to stay is lip filler. According to the American Society of Plastic Surgeons, 3.4 million Americans received lip filler injections in 2020 alone! This figure may be shocking to some who are new to lip fillers, but people who have experienced the results of lip fillers previously may not be surprised at all. Over time, through various causes such as aging, sun exposure, or smoking, lips naturally lose volume. Lip fillers are a fantastic way to add volume to your lips, sharpen lip contour, and balance symmetry. At The Skin Agency, our highly-trained, friendly staff are experts at helping our clients achieve the perfect results. In this article, our experts will give some key information you should know before making a lip filler appointment.
What Is Lip Filler?
Lip fillers are dermal fillers that are used to treat the lip area specifically. Dermal fillers are one of the most popular non-invasive treatments currently. Beyond refining the look of your lips, the injection also stimulates collagen production and promotes skin elasticity and health. At The Skin Agency, we offer a few different lip fillers to meet our clients' every need. Our dermal fillers for the lip area include:
Juvederm Ultra XC

Juvederm Ultra XC Plus

Juvederm Volbella

Restylane
Each of these dermal fillers has a slightly different purpose, ranging from subtly adding lip volume, aiding with vertical lip lines, and refining lip shape. Across all of these treatments, however, our experts at The Skin Agency specialize in maintaining a natural aesthetic. Furthermore, all of the lip fillers we use are composed of hyaluronic acid—a naturally occurring substance found in our bodies that promote collagen growth and healthy-looking skin.
What Is The Best Type of Filler To Use For The Lips?
As mentioned previously, many different types of lip fillers are available and each serves a slightly different purpose. The lip area is extremely delicate and each person's lips are unique in their shape and size. As a result, there is no one-size-fits-all when it comes to fillers. Where some people desire only adding a little volume and prefer subtle lip fillers, others want a slightly more pronounced look, or even perhaps a more contoured shape. Our friendly, knowledgeable staff at The Skin Agency will learn more about the results you desire, give you information about some of the best options, and finally, help you achieve an aesthetic that gives you confidence about the way you look.
How Long Do Lip Injections Take and How Long Do They Last?
For many people, a couple of their favorite aspects about lip fillers are how simple and easy the procedure is, and how long the results last. Lip filler injections take approximately 20 to 30 minutes and require virtually no downtime after the procedure because they are minimally invasive. That means you can go back to nearly all of your daily activities as soon as your procedure ends. Results, on the other hand, can last up to a year! No matter how you measure it, a thirty-minute procedure for a full year's worth of results is truly incredible.
Are There Any Risks To Getting Lip Fillers?
Unfortunately, it's likely the case that you've seen someone who has had a lip filler injection that doesn't look great. The side effects of lip fillers can include bruising, unevenness, and filler bumps. By getting lip injections done by experts with tremendous experience and expertise, such as The Skin Agency, you greatly reduce the risk of experiencing any side effects.
Conclusion
In this article, we've sought to include information that will be useful before setting up your lip filler appointment. By getting this information, you're on your way to having a great lip injection experience with amazing results. For more information or to schedule an appointment, contact The Skin Agency today!