Improving Poor Skin Texture: A Closer Look At Microneedling
August 22, 2022
People across Los Angeles, California, the US, and globally suffer from poor skin texture. Although some cases are extreme and others are minor, it's considered a common condition that many have to deal with on a daily basis. Fortunately, in recent years, more and more treatments have been gaining popularity because of their ability to improve and transform skin texture. One of these treatments is microneedling, and it works by jumpstarting the skin's natural ability to repair skin. In this article, our skincare experts at The Skin Agency take a closer look at microneedling and provide you with all the details you need to know about this incredible treatment. Let's begin!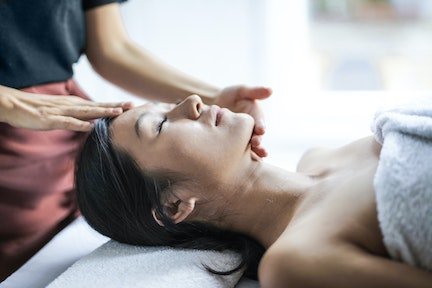 The Basics of Microneedling
As mentioned in the introduction, microneedling is a treatment that has become a bit of a trend in recent years. But make no mistake, it's certainly not a fad—we strongly believe it's here to stay given the amazing results the treatment produces when done by experts. When our skin suffers injuries such as cuts, burns, and abrasions, just to name a few, our bodies synthesize new collagen to repair the damage. Microneedling works by creating intentional, microscopic injuries to the outermost layer of the skin, known as the epidermis. This, in turn, triggers a natural response to create new tissue that is rich with collagen and elastin proteins. These proteins improve skin texture and give you younger-looking, glowing skin.
The treatment is most commonly used on the face, it's safe and effective in treating other problem areas as well, such as the abdominal area, buttocks, legs, and chest. Microneedling can be used to treat skin problems resulting from acne, fine lines, wrinkles, brown spots, and pigmentation issues. It can also be used to treat loose skin and stretch marks.
Many clients opt to pair microneedling with Platelet Rich Plasma (PRP) treatments. PRP uses the natural regenerative abilities found in your own blood platelets to reverse the effects of aging and create a radiant appearance. With PRP, the effects of microneedling are enhanced and the rejuvenation process is more dynamic.
How is Microneedling Performed?
At The Skin Agency locations in Glendale and Toluca Lake, we use state-of-the-art technology to perform microneedling treatments. Microneedling treatments are performed by our Registered Nurses who possess advanced training in skincare, along with years of experience.
Treatments typically only take approximately 15 to 30 minutes, and best of all, there is no downtime. As soon as your treatment is over, you can go back to your regular daily business! The process is not considered painful, although you may feel some slight discomfort. For all microneedling treatments, we use numbing cream to minimize any discomfort. For most people, 4 to 6 sessions are needed to produce the most optimal results, with sessions one month apart from each other.
Final Thoughts
Microneedling treatments are a true breakthrough in helping enhance skin texture and quality. If you're considering microneedling treatments or are interested in learning more about them, our friendly, knowledgeable staff at The Skin Agency is happy to help. As the leading medical spa in Los Angeles, we strive to educate our clients, answer all of their questions, and ensure that they get exactly the results they desire. For additional questions about microneedling or to book an appointment, call our Glendale location at (818) 696-2643 or our Toluca Lake location at (818) 308-7394.